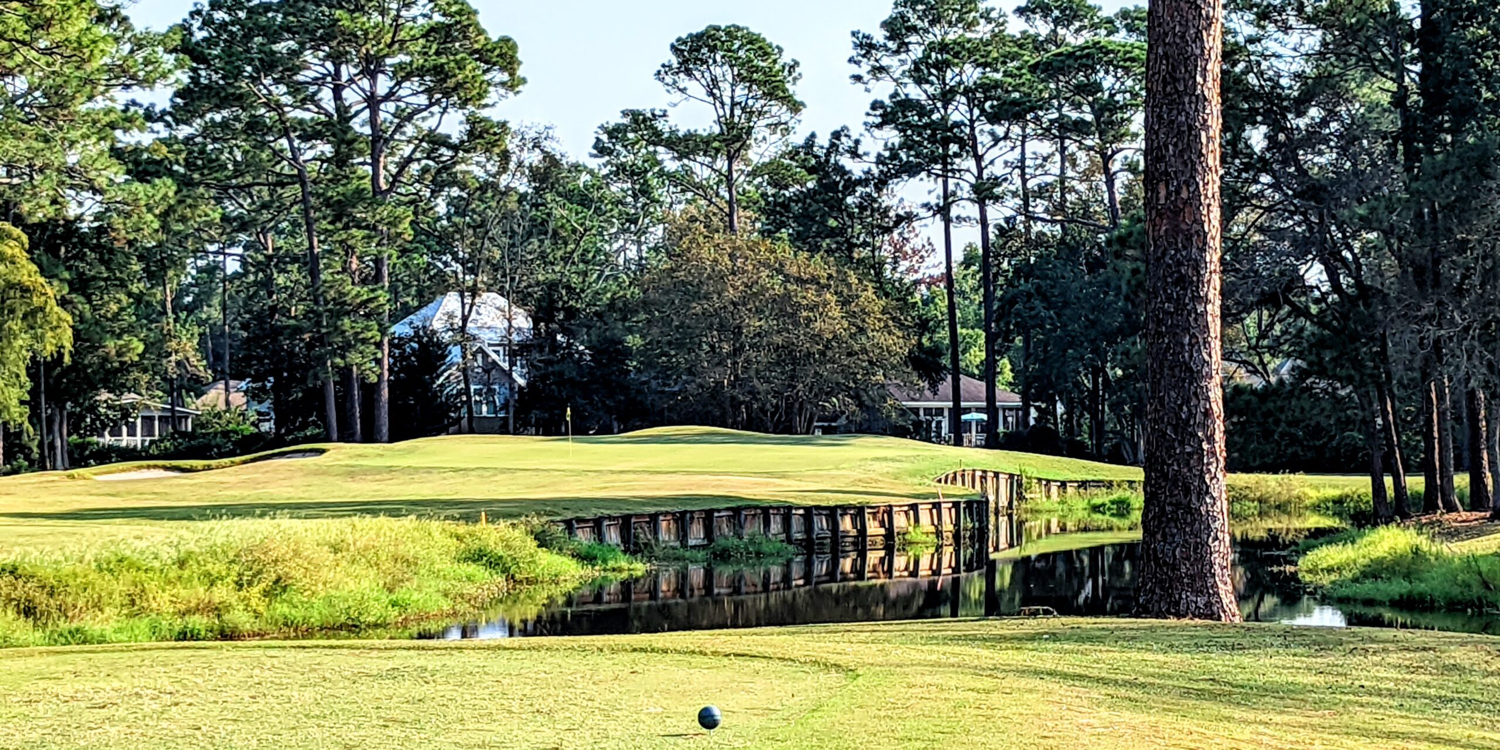 First off, let's make this perfectly clear. Gulf Shores-Orange Beach - a community sandwiched between Pensacola, FL., and Mobile, AL., and not far from the Mississippi state line - offers a lot more than golf.

But we will get to those other nice things later. Gulf Shores is a unique spot for golfers. Not only are its courses good, but they're also not far from each other. The Gulf Coast and Orange Beach Vacation Guide lists 15 courses in the area with three of the best especially close together.

"We've got an island that is 32 miles long in Gulf Shores and Orange Beach,' said Easton Colvin, public relations coordinator for Gulf Shores-Orange Beach Tourism. "In it there's 32 miles of pretty, white sand beaches and 20 miles of golf, if you add the yardages of the courses there together. All of our courses are public. You can schedule a tee time on your own at every one of them.' We also learned that full-service golf packages can be booked by a division of Troon, which owns three of the course, called Coastal Alabama Golf.

The three courses on the island part of Gulf Shores form a tasty trio.

Kiva Dunes has earned the most accolades. It's a links-style layout 200 yards off the beaches. Jerry Pate, working with good friend and developer Jim Edgemon, designed it.

Pate was a hot commodity as a player before Kiva opened in 1995. He starred for the University of Alabama golf team, winning the U.S. Amateur in 1974. His pro career started with a bang, too. In 1976, his rookie season on the PGA Tour, he won both the U.S. and Canadian Opens. Six years later he won The Players Championship.

Those are pretty good titles to have on a playing resume, and Pate won five other times before shoulder and knee problems slowed his playing career down. With Kiva one of his first designs Pate converted to being a successful course designer, developer and businessman while settling in Pensacola.

In its early years Kiva hosted the second stage of the PGA Tour Qualifying School three times and was named the No. 1 public course in Alabama in 2017. Located on the Fort Morgan peninsula the facility has condominiums and beach houses to rent, plus four swimming pools, two on-site restaurants and over a mile of waterfront.

Kiva has gained recognition far beyond its home state, and it's our choice as Gulf Shores' best - but not by all that much. Peninsula Golf & Racquet Club is pretty darn good, too.

This facility also opened in 1995, with Earl Stone designing its 27 holes on 800 acres. Peninsula has some things that Kiva Dunes doesn't have. It has three nines - the Lakes, Cypress and Marsh - and the facility also has an 8,000 square foot fitness center, eight tennis courts and indoor and outdoor swimming pools.