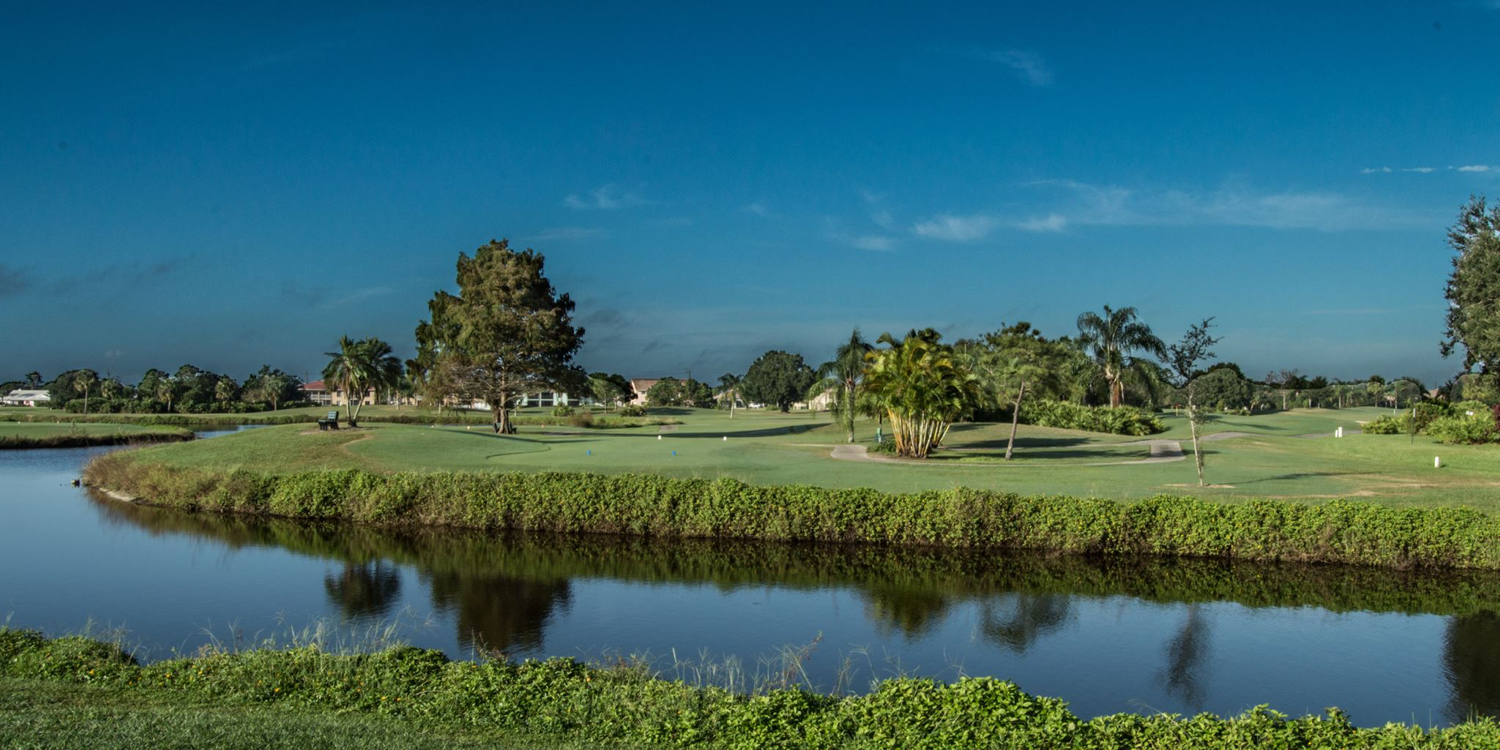 The Charlotte Harbor Gulf Island Coast
Nothing beats playing around beneath a clear blue sky with the warmth of the Florida sun and gulf breezes wafting across the course. In 'Pure Florida,' Punta Gorda/Englewood Beach, the outside activities are considered some of the best in the state, and playing golf tops the list of favorites. Rated the 3rd best place to live and play golf in the entire USA by Golf Digest, the 'Pure Florida' area features two 4.5 star clubs and multiple Audubon Certified Courses. Even if you are a duffer, it's impossible to have a bad day playing when you're surrounded by beautiful scenery, incredible year-round weather and island beaches nearby. Come see why they say, "Our best side is Outside" in Pure Florida.

The Charlotte Harbor Gulf Island Coast offers year-round play on 20 different courses with 450 scenic holes.

Here are some of my favorites:

Babcock National Golf Club is the latest 18 hole offering featuring a meticulous design by Gordan Lewis that provides a unique golfing experience. The 7100+ yard golf course with 5 sets of tees plays through idyllic scenery, pristine fairways and strategically placed bunkers and is the centerpiece of a new gated development named Babcock Ranch just west of Interstate 75.

Boca Royale Golf & Country Club in Englewood is a golfer's paradise complete with a well-kept practice facility and recently renovated 18 holes with Champion UltraDwarf bermuda greens and five tee boxes stretching to 6200 yards. The layout commands close to 150 acres of ponds and lakes, tropical native preserves and evergreen fairways.

Charlotte Harbor National at Bobcat Trails, located in North Port, is the shared vision of architect Lee Singletary and 1986 PGA Championship winner Bob Tway. The 7100-yard design is a stern test of golf for the big hitters and a bit less for us duffers playing forward. In 2017, former Director of the North Florida PGA Section, Rich Smith, and his wife Ellen bought the club and have since totally transformed the aging gem into a sparkling wonder and the top club in the area.

Deep Creek is a semi-private golf club located just 2 miles off of I-75 in Punta Gorda. This 6000 yard Mark McCumber designed gem is encompassed by a world of native Florida wildlife and natural landscape. Don't let the yardage fool you. There is water and sand to boggle your mind on every hole. If you ask any local golfer where to play, nearly all will say "Deep Creek." In fact, it has been chosen best in the area for 7 years in a row.

Rotunda Golf & Country Club is the ultimate golf club with 99 holes of golf playing out of one clubhouse on the Cape Haze Peninsula just minutes from Englewood Beach. Cypress Golf Management runs the behemoth club with 5 courses: The Hills is a 1973 18-hole design by Jim Petrides; Long Marsh is a 27 hole complex built by Ted McAnlis in 1999; The Palms is a 1989 design by D J DeVictor that stretches out to 6500 yards; The Links is a par 63 executive course designed by John LaFoy; and the Pete Dye designed Pinemoor par 70, 6500-yard beauty became part of the club in 2011. You can spend a week right here playing Rotunda.

Located between the pricey Sarasota and Naples areas, secluded Pure Florida provides a fiscal break with affordable yet challenging golf experiences throughout the Punta Gorda/Englewood Beach area. Along with beautiful beaches, great seafood fishing and eating, and plenty of outside activities to enjoy, this is the place to play.
---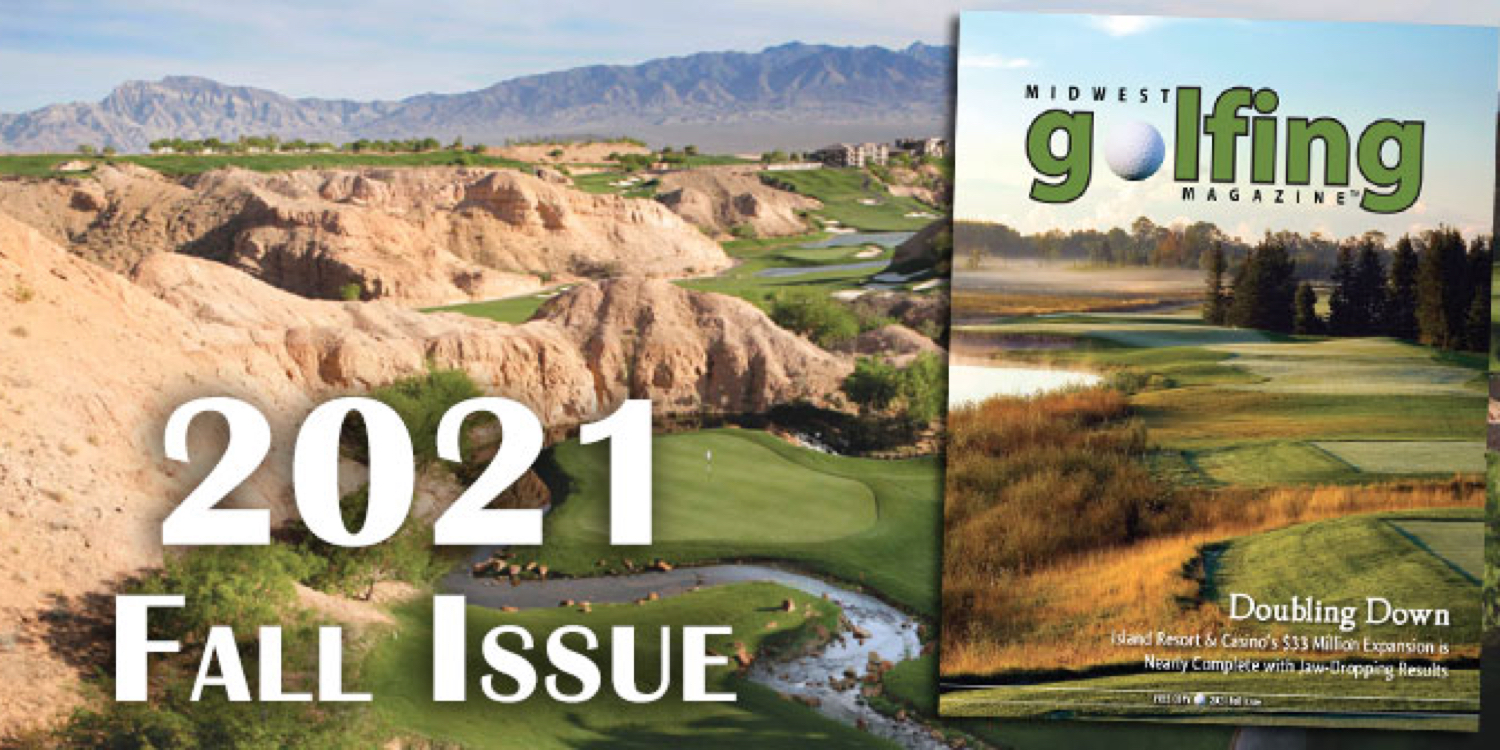 Read Issue Online
It's mid-September in the Midwest, and I am saying my prayers that winter doesn't come until late November like it did last year. Who can forget the seven day stretch of 70-degree temperatures we experienced throughout the Midwest in mid-November that put a bow on a great season of weather.

Fall golf has always been my favorite thanks to less traffic on the course and a kaleidoscope of autumnal colors. If you're looking for the ultimate fall getaway, then our lead story on Island Resort & Casino near Escanaba, Michigan has you covered. The casino is in the middle of a $30 million renovation that includes a second lodging tower, a new spa, and an incredible sportsbook. Plus, golfers can still enjoy five championship courses, including two on site, Sweetgrass and Sage Run, and a bevy of outstanding table games in between rounds. Our editor Glen Turk was able to experience all that Island Resort & Casino has to offer a few weeks ago and is thrilled to update their story!

Another remarkable fall destination is Firestone Country Club in Akron, Ohio. Glen had the great fortune of partaking in their stay and play packages that allow the public to be a member for your stay. The property will be linked to Tiger Woods' greatness forever, as he won eight of the 16 WGC-NEC Invitationals he played in between 1999-2018. This year, their famed South Course hosted the Bridgestone Senior Players Championship won by Ryder Cup Captain Steve Stricker.

If you're looking for a warm weather destination this fall, we urge your golf group to head to Wolf Creek in Mesquite, Nevada. The powerhouse property is a design marvel and a bucket-lister for sure!

A Fall Issue wouldn't be complete without our annual Editor's Choice Award. I almost had to do a double take when I saw it was our 16th annual edition – my, time sure does fly? At MGM we love seeing our golf ball fly straight and true and Deb Patton's Holiday Gift Guide has a list of products sure to help your game.

Our Pro Page is back with a new installment from Michael Crowley, PGA Head Golf Professional at Morningstar Golfer's Club, who discusses how every great shot starts with a process. We are also thrilled to profile underrated Midwest designer Raymond Hearn, who has such incredible courses as Mistwood (Illinois & Michigan), Purgatory, Island Hills, and The Natural on his resume.

Let's hope we see all of your smiling faces at the golf shows in 2022 as a sign of everything getting back to normal.
---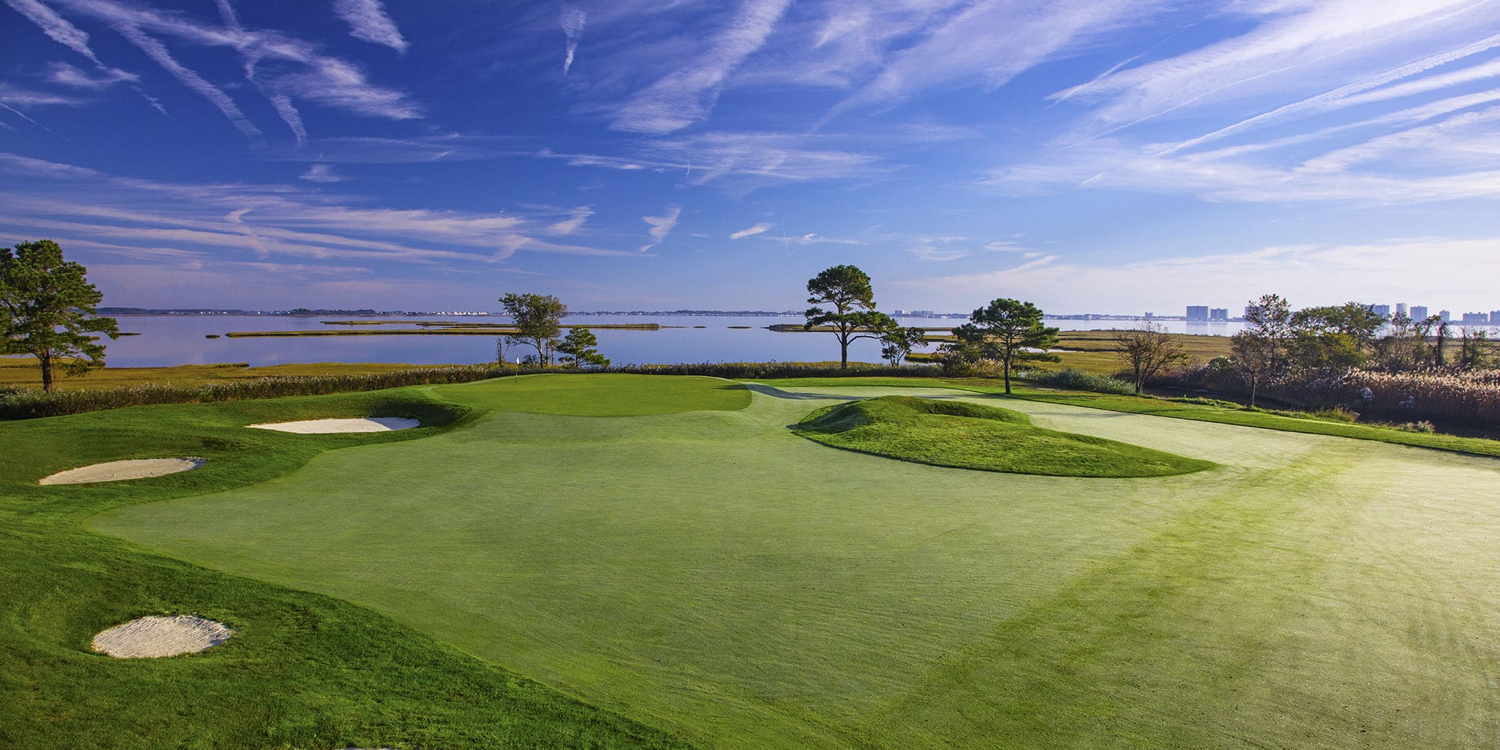 November is one of the best times to play golf in Ocean City, MD!
November is one of the best times to play golf in Ocean City, MD! Temperatures are in the 60's, the courses are in pristine condition and best of all…the incredible deals you can score!

Travel Weekends this November For ONLY $195 Per Golfer*

Package Includes:
3 Rounds of Superior Golf
2 Nights Accommodations
Carts, Green Fees & Taxes

Call 888.465.3309 or Click Here To Take Advantage Of This Incredible Deal!

*Price based on groups of 4 with double occupancy traveling weekends in November. Price will vary based on dates, courses and accommodation selected. Call for details.