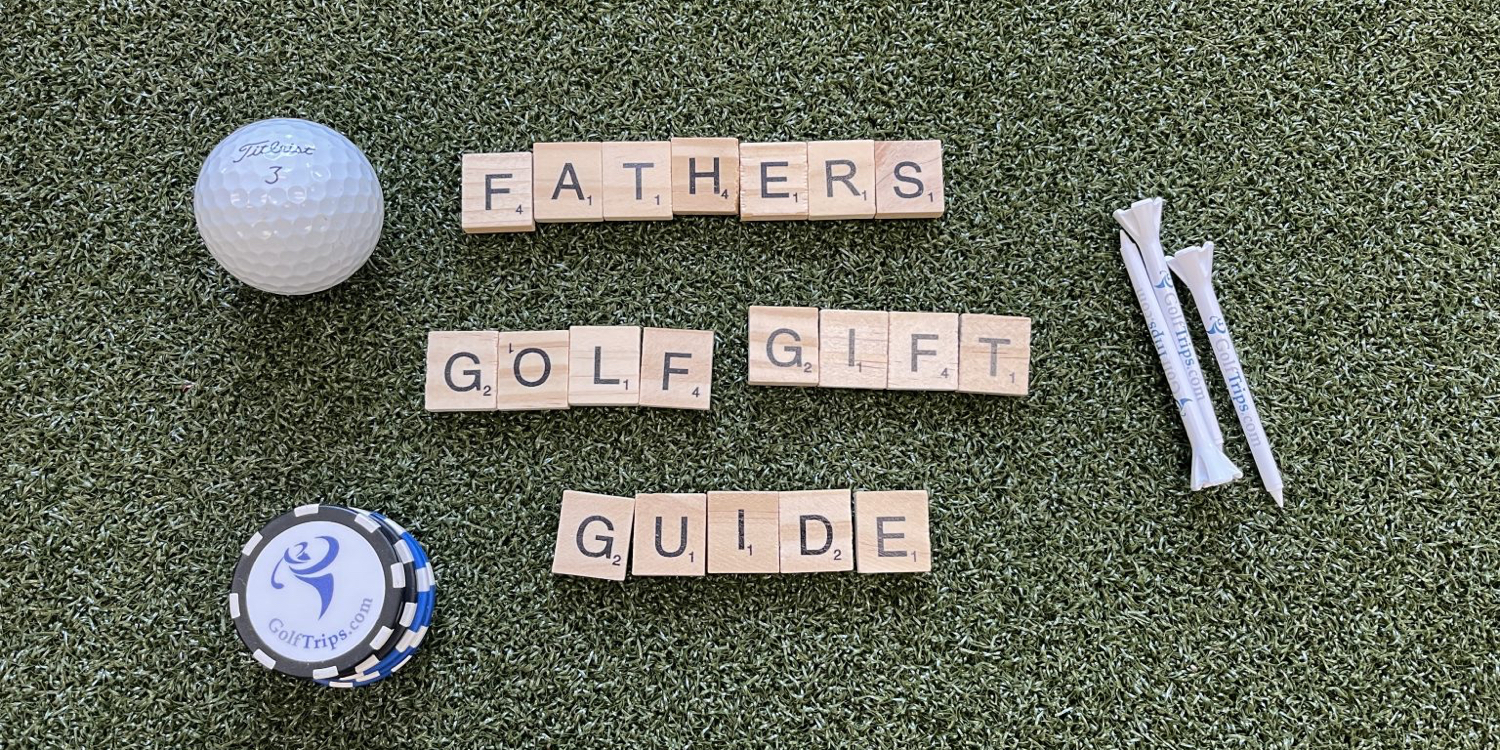 Father's Day is rapidly approaching and if you are scrambling for gift ideas, look no further. Below is a list our favorite must haves for 2022.

Theragun

If your dad has complained of tightness in his back or sore muscles send Theragun to the rescue. Percussion therapy will ease aches and pains and limber up the body to make nice full golf swings. Theragun overs several models. The Mini is compact enough to fit in every golf bag while the Prime is ideal for home use.

Editor Note: For the last year, our staff has used the Theragun before and during each round. A few minutes massaging the hamstrings and IT bands provides relief for our aging backs.

More Information:
www.therabody.com
Mini - $199 - Shop Amazon
Prime - $299 - Shop Amazon

UpSide - Super XL Pro Magnetic Golf Speaker

If your dad enjoys his tunes on the course then elevate his game with an Upside Golf Speaker or two! The Super XL Pro magnetic speaker easily mounts to the golf cart and will not fall off even over the biggest of bumps. Pair two speakers together for booming stereo sound.

The SUPER XL FEATURES:

* Thundering 40 WATTS of Sound
* HIGH Powered Magnet - Sticks Anywhere In Seconds
* 12 Hours Battery Life
* Bluetooth Range of 120+ Feet On The Course
* Dual Stereo Connect (Pair 2 Speakers Simultaneously)
* Waterproof IPX7 (Up to 3 Feet of Water)

Editor Note: One of my regular playing partners brought a pair of these speakers to an outing. He placed one speaker on each side of the cart and the sound was incredible. The base boomed and the music was crystal clear. Simply put, these speakers rock!

More Information:
www.upsidegolf.com
Super XL Pro - $124.95 - Shop Amazon
View All Products - Read Full Article »
---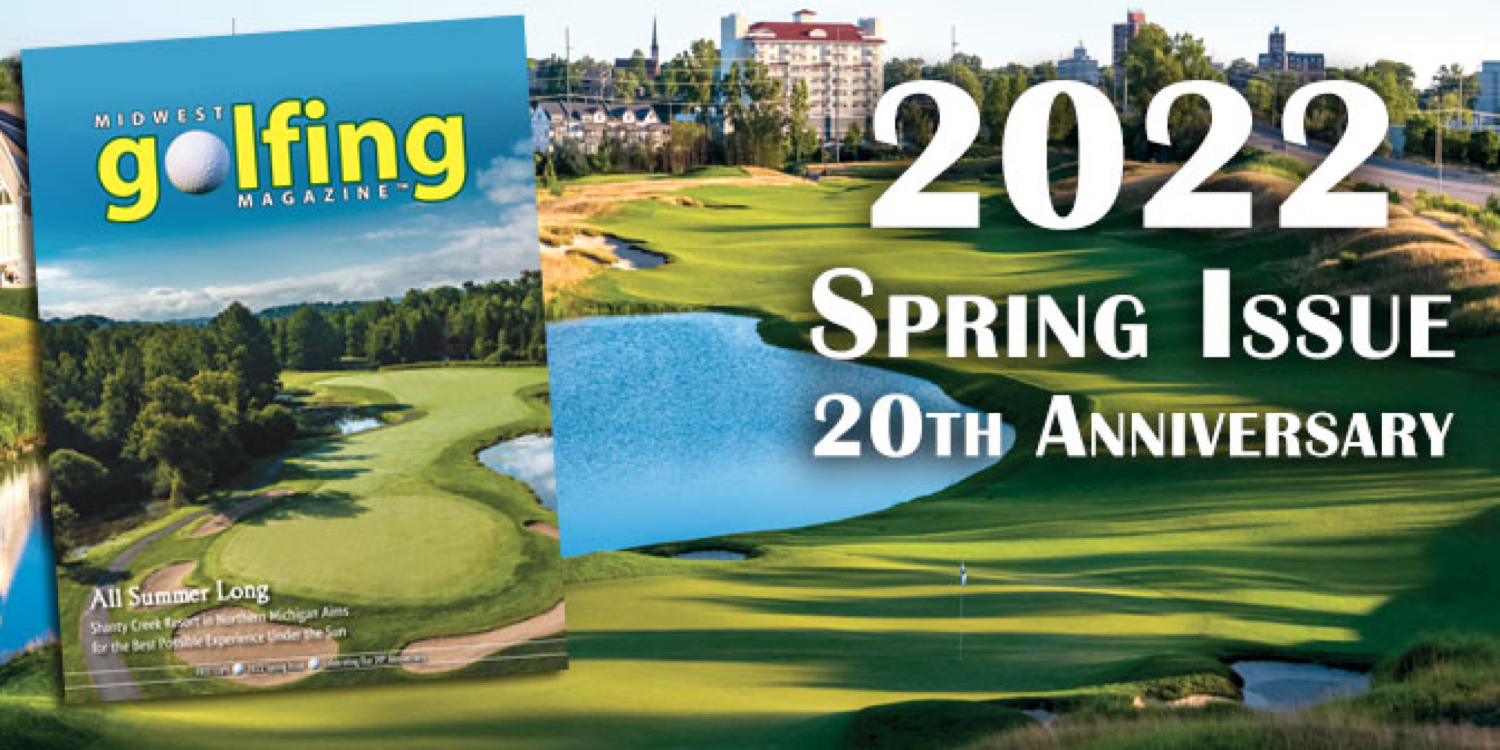 2022 Spring Issue
In my world, there are a few Rites of Spring that are coveted. The first time I hear the legendary voice of Milwaukee Brewer's Play-by Play Announcer Bob Uecker, I know spring is just around the corner. Unfortunately, that simple joy was postponed briefly by a labor dispute until mid-March.

The second is that all important first round of the year. In a perfect world, anytime around St. Patrick's Day would be ideal. That too, was postponed not necessarily due to the weather, but thanks to my responsibilities with the Madison and Milwaukee Golf Show. (Being an adult sure has its drawbacks sometimes.) Thankfully it's now mid-May, and the collective Midwest is itching to start playing some meaningful golf after way too long of a layoff. At MGM, we have prided ourselves for over 20 years of being your travel source when it comes to golf trips, and this issue is no different.

We begin with Matt Tevsh's cover feature on Shanty Creek, which has expanded to 90 holes with the purchase of Hawk's Eye GC in late 2020. According to Matt, you'd be hard pressed to find 90 better conditioned holes in the Midwest thanks to their stellar superintendent staff.

Michigan always lays out the "Welcome Matt" for Tevsh, as he also penned a Senior PGA Championship preview as the major comes back to Harbor Shores in Benton Harbor, MI after a 4-year pause. Finally, our lead staff writer chronicled the essence of Black Lake Golf Club, one of our all-time favorites in Onaway, Michigan.

Editor Glen Turk refused to let Matt be the only one allowed inside the borders of the Mighty Mitten, as he ventured to Michigan State University and the Greater Lansing area. 30 courses within 30 miles, are you kidding me, looks like I need to head east young man!

We will never leave our home state of Wisconsin out of the mix, so Glen headed down to Abbey Springs near Lake Geneva to report on their multi-million-dollar renovation project. One of Wisconsin's most beautiful golf courses has undergone a historic revival and is a must-play this spring. We stay in the Badger State for a feature on Lake Windsor Country Club, an outstanding public course just outside of Madison that has something for everyone.

After a two-year hiatus, friend of MGM, Brian Weis of GolfTrips. com is proud to present our Golf's Gallery Guide – your blueprint to see live golf throughout the Midwest in 2022. We are also thrilled to present a business profile piece on OnCore Golf Balls. The Buffalo, New York, company is making quite a splash with their direct-to-consumer business model. Finally, a Spring Issue wouldn't be complete without Chip Shots, our Pro Page with Michael Crowley of Morningstar Golfer's Club in Waukesha, WI, and the always entertaining Turk's Takes.

Make Some Birdies,
Jay Royle, Publisher
---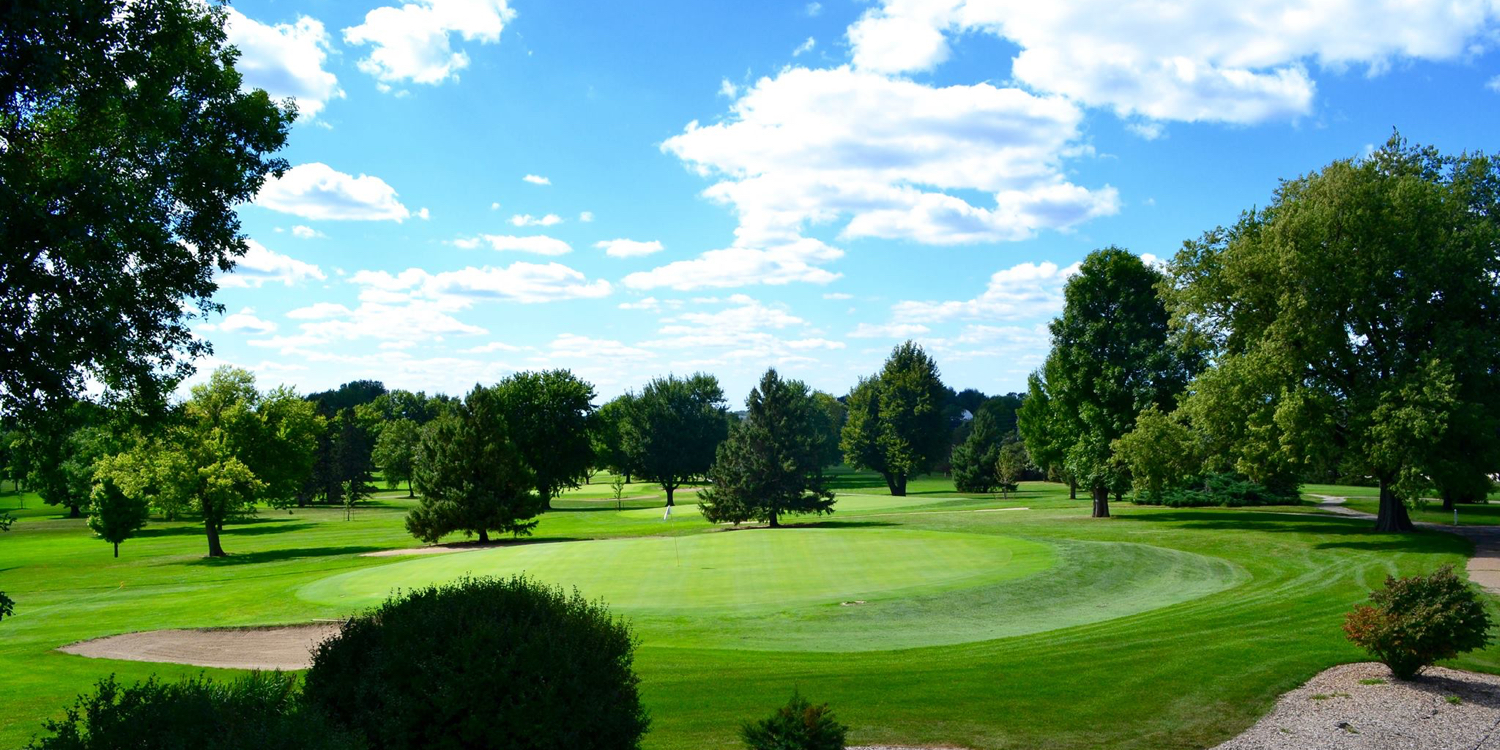 What You Need To Know About Golf Around Carroll
Looking to plan the perfect golf trip to Carroll, Iowa? Planning a buddies trip or a romantic golf getaway can be a full time job not to mention pressure filled to deliver a memorable experience. Below is an interview with Ashley Schable, Program Director from Carroll Chamber of Commerce who shares some insider information about golfing and traveling to Carroll, must play courses, a sample itinerary and where you can go for more planning tools.

Give our readers an overview of your destination and why they should consider it for their next golf trip?
Welcome. We have a story to tell in historic Carroll County. We have two great golf courses in one location, just minutes from each other and our hotels. Visit our dynamic retail district with multiple shops and restaurants. Whether you are looking for a quick bite on the run, a casual family dinner location or an elegant night out, Carroll has more than 30 restaurants to fill you up. With over 100 retail outlets from locally owned specialty boutiques to larger nationally-recognized stores, you are sure to have a memorable experience when you shop, dine and experience Carroll. Come visit Carroll today!

What are the must play courses in Carroll Chamber of Commerce?
The Carroll Country Club was established in 1922 and has a long history of being one of Western Iowa's premier golf courses. The beauty of having a small number of members means you can play this great course when you want and at your desired pace. In most cases, you can forget about calling days ahead for a tee time or being rushed during your round. Along with our course, the Carroll Country Club offers an additional local restaurant option which features specials every weekend and a full outdoor patio. Our clubhouse is family-oriented and a great way to meet people in the Carroll, Iowa area. Our zero entry pool is the perfect oasis for families and little swimmers during the heat of the summer. Our goal is to provide a comfortable, friendly, relaxing and fun environment that everyone can enjoy.

The Carroll Municipal Golf Course is an 18-hole golf course that covers 150 aces of land. This course includes watered greens, tees and fairways. Clubhouse serves sandwiches and beverages.

What services or information do you provide for traveling golfers?
Everything you need to know about Carroll can be found at www.carrolliowa.com or by calling our staff at 712.792.4383.

What is the hidden gem and/or best value course?
The Carroll Country has a long history of being one of Western Iowa's premier golf courses. It is a members-only course, but open to golfers who participate in Carroll's Golf Stay and Play program.

Can you provide our readers with an ideal itinerary for a long weekend?
Stay and Play Carroll Golf treats guests to a one-of-a-kind golf experience. Enjoy two great golf courses, accommodations and service at affordable rates, and all in one location. Guests will golf one afternoon and one morning Sunday-Thursday and choose from three hotels for an overnight stay. Stay and Play rates include a one night, double occupancy stay, 18 holes of golf each day and a golf cart. Experience Carroll during your Stay and Play.

After golf, what are the "must do" things or attractions to see?
Experience Carroll with a stop at Wendl's Weapons Indoor range, visit the Carroll Brewery, grab a steak at Barratta's steakhouse or visit our dynamic retail district with multiple shops. Haven't visited the Templeton Distillery yet? It's only 11 miles away.

What is the best time to travel?
We welcome visitors to Carroll all year long, but April-through-October is the best to enjoy our golf courses.

Anything else you would like to share about the Carroll?
Carroll is one of the few places that can say it has a strong and vibrant community. The city has a perfect mixture of small-town ambiance with big city amenities. Carroll offers clean and safe neighborhoods and a variety of shopping and recreational opportunities. Carroll has a plethora of activities and entertainment to help people relax and unwind. The community loves to host events, so you just might get lucky and visit during a Live + Local outdoor music concert!

Where can golfers go for more information to research and plan their trip?
Plan your trip by visiting Carroll Chamber of Commerce website at www.carrolliowa.com, or give us a call at 712.792.4383 and we'll help you plan your trip to Carroll!